Important Announcement
Broadway Association Management and P&M Property Management have joined forces and will now be operating under the MyTown Communities name.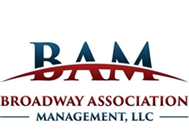 Our Services
FAST

Quick response to all correspondence. We strive to return call calls no later than the next business day, if not the same day.

RELIABLE

We handle all of your maintenance issues and concerns. We utilize our in-house team, as well as our extensive network of contractors.

MEETINGS

We schedule and chair your meeting. From Budget, to Special to Annual, we take care of them all in a professional manner.

SUPPORTED

MyTown coordinates and manages all of your insurance policies to be sure you have the right protection for your Association at the best price.

NEWSLETTER

We are able to draft at Boards request and distribute "Newsletters" as predetermined by the Board of Directors to keep all owners updated.

BUDGET

We analyze, prepare, and distribute the Association's Annual Budget for consideration and adoption by the Board of Directors.

FINANCIALS

MyTown handles all of the Association's financial needs. From collecting assessments to paying bills, we handle it all with top-notch service.

TECHNOLOGY

MyTown utilizes advanced software that is custom tailored for the needs of Condominiums and Homeowner Associations.
Request A Quote Today